In Tokyo Midtown Yaesu [basement level 1, 2]
東京駅~バスターミナル東京八重洲まで
(地下ルート)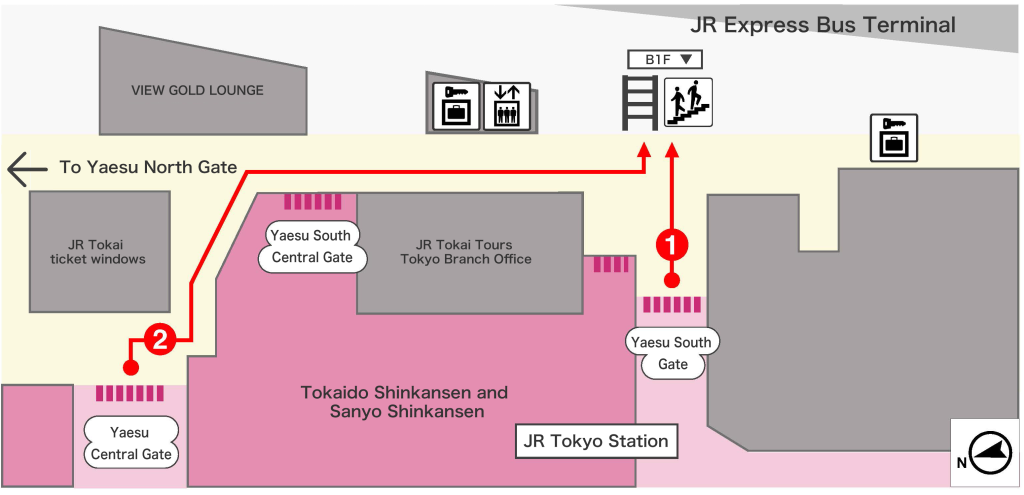 (1) From Yaesu South Gate
Walk straight from the gate through the glass door and descend the stairs.
(2) From Yaesu Central Gate
Walk diagonally forward right from the gate and turn right at the end.
When you see Yaesu South Gate, go through the glass door on the left and descend the stairs.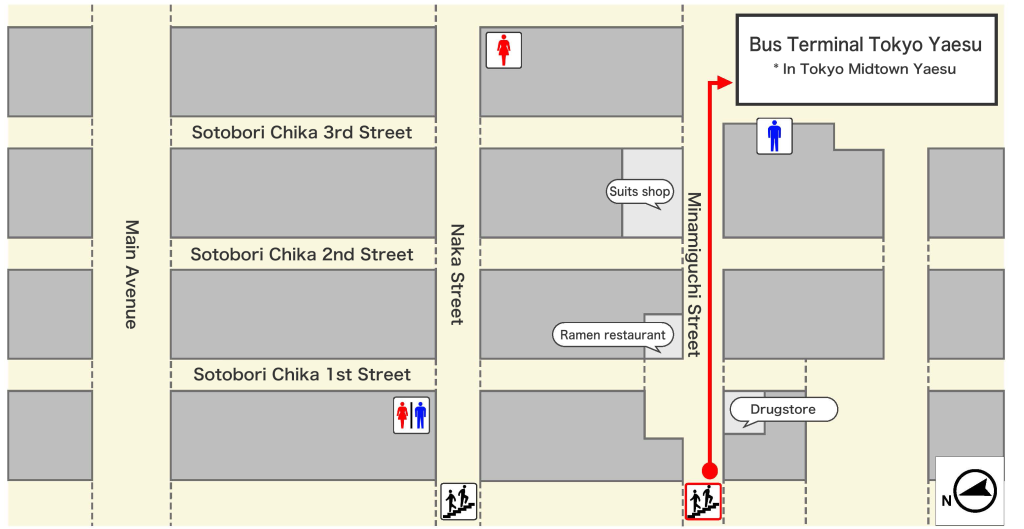 Go downstairs to the basement level, walk along Minamiguchi Street of the Yaesu underground shopping mall, and you will find the entrance to the bus terminal on the right.

Gates are closed during nighttime (from 23:00)
There are other bus stops in this area, so be careful not to make a mistake.